Wiper Blades for Toyota Camry XV40 2.4 3.5 V6 2006-2012 24 +20 inch + Free Refills
Product Code: CRL-T170-24CRL-T170-20-TC
Price:
$17.90
RRP $34.90
49% OFF
| | |
| --- | --- |
| Windshield wiper blade | 01 |

1. The installation of the multifunctional adapter is very easy and quickly. It can cover 99% the main car models in current market. 
2. Excellent spring steel design, which can fit for different camber windshield. Lining stainless steel sleeve make scrape pressure more balance and steady. 
3. Latest high performance rubber formula, which is anti-heat, anti-ultraviolet and anti-cold, can work well in different climate of the world. It has excellent scrap efficiency. 
4. Rubber surface with Graphite treatment resist ultraviolet radiation and works in noiseless and long-life condition. 
5. The latest wind pressure design, which can reduce the noise and wind movement and make scrap more stable when the car in high speed.
| | |
| --- | --- |
| Soft multi-functional wiper blade | 02 |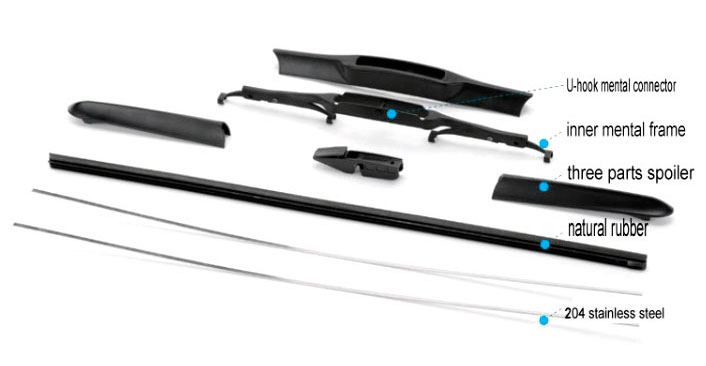 Spoiler                      Latest aerodynamic design, anti-lift in high speed.
 Blade quality              Passed 72hours salt spray test, anti-aging test, high temperature and low temperature resistance test
 Refill material             Natural rubber with special formula, without noise
 Backbone                   2 pcs 304 stainless steel in refill, fitting for different curved car windshield to bring you clearer view
 Lifespan                     0.8million to 1.1million cycle
 Hand driving               Left-hand and right-hand driving car wiper blade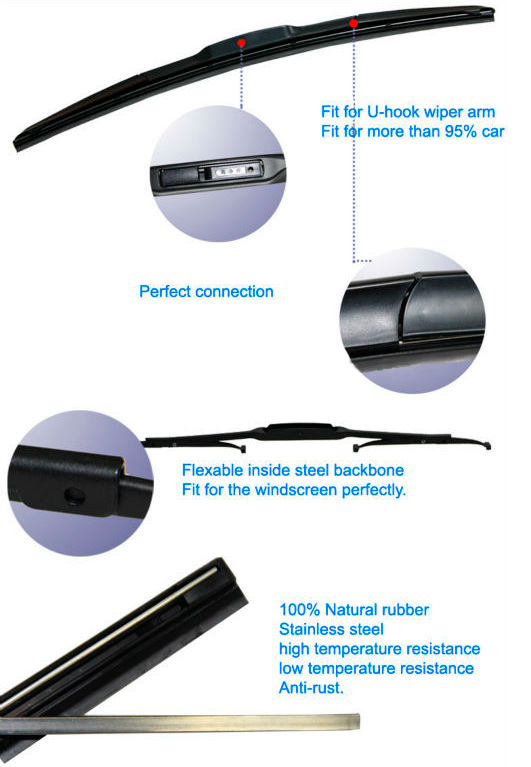 | | |
| --- | --- |
| Wiper Blade Installation | 04 |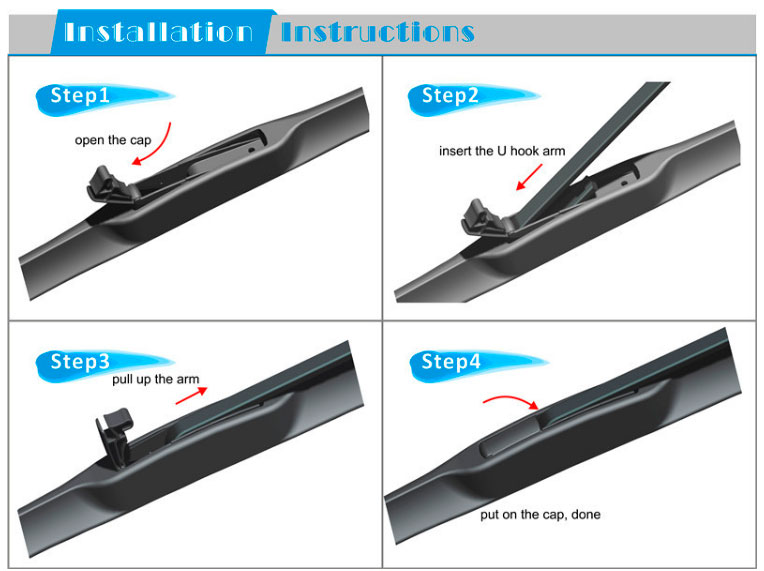 | | |
| --- | --- |
| Series | Hybrid |
| MPN | CRL-T170-20 CRL-T170-24 |
| Wiper Blade Installation | Front Front |
| Specification | http://www.carall.net/brandsshow.asp?classid=32&id=36 |
| Installation 2 | Front, 500 mm (20 in) |
| Bundle | T170-24 T170-20 |
| Installation 1 | Front, 600 mm (24 in) |
| Size Wiper Blade | 500 mm (20 in) 600 mm (24 in) |
| Packing Weight | 300 g |
| Kit | 2 Pcs |
| Additional Features | Frame material: High Carbon Steel Spoiler material: ABS Applicable temperature: -50°C to 80°C Extra Rubber Apply to more than 95% of vehicle models |
| Arm Type | J HOOK U HOOK |
| Packing Width | 590 mm |
| Packing Depth | 150 mm |
| Packing Height | 100 mm |
| Package Type | BOX |
New complete wiper blades.

By:

Garry

on 27 August 2019

Here I ordered these new complete wiper blades for a Toyota Aurion, the installation was very quick and easy. So far the application is great, no smears and the cleaning action is good. In the box there was a two spare wiper blade inserts for the future use, thank you. The service was 5 stars.




(5)