Sleeping Bag Warm Fibre 2.2m Lightweight Camping Outdoor Travel 4 season Acatana
Product Code: AT-SLEEPBAG
Price:
$27.40
RRP $69.00
60% OFF
| | |
| --- | --- |
| Very warm sleeping bag hassle free | 01 |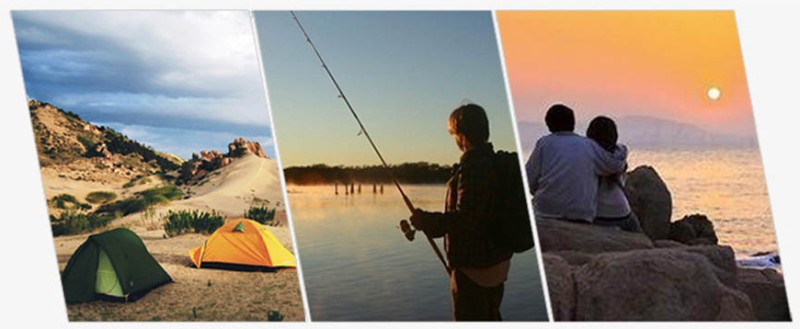 Sleeping bag industry was growing up with expeditions to high mountains like Himalayas in 1960-1970. Pretty much all expeditions use down sleeping bag which have extremely high compression to worm ratio.  On the other side... it's not recommended to wash down sleeping bags.. so for family camping it's too much hassle not saying about the budget. Good quality down 700+ sleeping bags can cost as much as  $400-1000. 
In Australian reality things are different. People usually take care more about keeping things (and theirself) cool rather than keeping them warm BUT, there is exception: winter nights and nights in cold Snowy mountains. 
There is nothing worse than accidently be caught at 5-10 degrees without warm shoes, good fire and warm sleeping bag.  Even our friends from Russia and Canada were saying that they were never some much freezen in their life as they were once in Australia... so why is that? not being prepared. 
Yes, you might spend some night time in the so-so sleeping bag but it can hardly named "a good rest"  on the other end...  cold evening spent with family or/and friends would be  the biggest happiness by doing things in the right way. Acatana sleeping bag has higher than average density of 300g/square meter filling and lightweight of 1650g in total - this sleeping bag will be comfortable serve you and be completely washable as usual jacket. 
SEASONS
Just because a sleeping bag is labelled as four season doesn't mean it's always the best choice. A 4 season sleeping bag is perfect in winter, but you'll likely be too hot inside in the summer months. That's why it's better to alternate to a 2 season bag in the spring and summer to ensure a comfortable sleep.
| | |
| --- | --- |
| Type | Sleeping Bag |
| Packing Weight | 1650 g |
| Size | 220x80x50 cm |
| Material | Polyester |
| Capacity | 1 Person |
| Packing Width | 250 mm |
| Additional Features | Length 220cm Shell 210T Nylon Polyester / Water Repellent Filling 300g/m2 Super Warm Hollow Fibre |
| Packing Depth | 250 mm |
| Color | Grey/Blue |
| Packing Height | 400 mm |
| Package Type | BOX |
Be The First To Review This Product!
Help other Aurus Australia Pty Ltd users shop smarter by writing reviews for products you have purchased.