Organic Cedar Nuts in Pine Cone Syrup by Sibirskiy Znakhar 220g 200ml Glass Jar
Product Code: SZ-1468
Price:
$6.81
RRP $29.00
77% OFF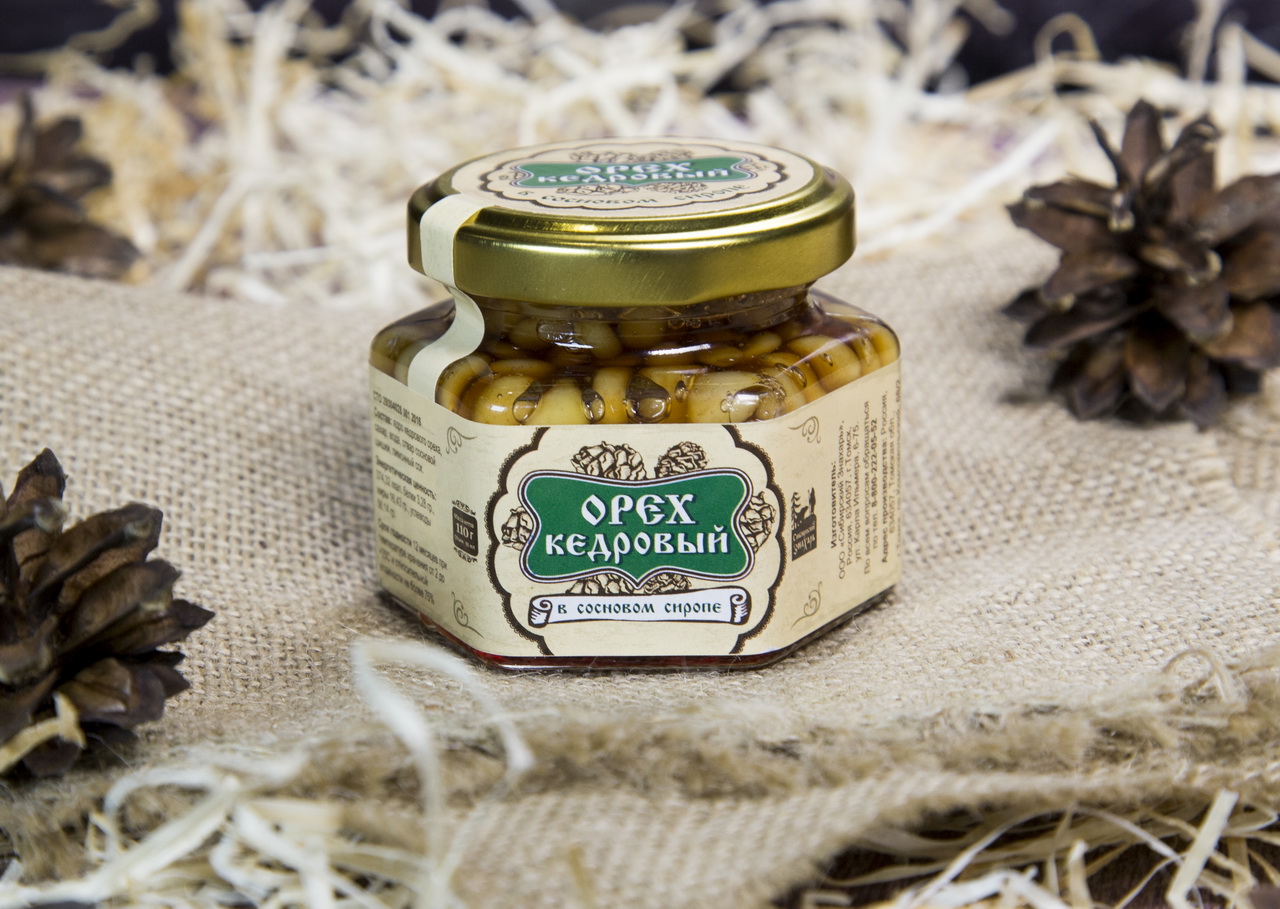 Sibirskiy Znakhar - Natural food products from Siberia
The product range of Sibirskiy Znakhar includes the following unique food products made from natural ingredients only without any chemicals: 
Pinecone Jam, Honey, Siberian Berry Confitures (low sugar), Natural Chocolate, Special Teas from Siberian willow herb, Pine Nut Oil and others.
Cedar Nuts in the Pine Syrup is brewed according to the author's recipe of the indigenous people of the Siberian taiga.
This recipe uses the selected core with the strongest cedar Pinus Sibirica forests of the Tomsk region.
Cedar nuts contain almost a complete set of trace elements necessary to people, and also protein, vitamins (group B and E).
Due to the peculiarities of pine syrup and the cooking process, the nuts become better taste, much juicier and soak beautiful flavours.
The combination of syrup, cedar nuts and fresh lemon juice is changing urban resident energy, vigor and force of nature.
Cedar nuts in syrup have a unique taste and fresh fragrance of pine that will remind you about the miracles and magic of a real Siberian forest.
Bon appétit!
Active ingredients: ?edar Nut, sugar, water, decoction of pine cone, natural lemon juice
Nutrition value per 100g: protein - 3.3g, fats - 56.3g, carbohydrates -16.4g
Energy value per 100g of product: 374.3 kcal
Shelf life: 12 months at ?emperature from +2C to +25 ? and relative humidity not more than 75%
Be The First To Review This Product!
Help other Aurus Australia Pty Ltd users shop smarter by writing reviews for products you have purchased.